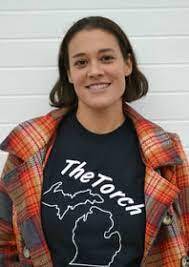 Sarah Ruddle
Sarah Ruddle
Expertise
Business/Nonprofit Consultant and Coach, Writer, Editor
Currently
Editor at How to Start My LLC; College Professor at Cleary University, Iowa, and Cal Southern
Education
Doctor of Business Administration (DBA), University of California, Berkeley - Walter A. Haas School of Business
For over 15 years, Sarah Ruddle has been a noteworthy leader in the business and nonprofit world. Sarah has led an impressive career as a founder of nonprofits The Torch and Torch 180 and learned a great deal about starting and maintaining a successful business. She has been featured in well-known publications, including Woman's Day Magazine.
Sarah has been honored with the President's Award for her doctoral thesis on how cryptocurrency could revolutionize homelessness and the Entrepreneurship award for her MBA thesis. She holds a doctorate from Berkeley and is a professor instructing Business and Entrepreneurship classes at Iowa, Eastern Michigan, and Cal Southern universities.
On a mission to assist young entrepreneurs, she is focused on improving education, developing critical soft skills, increasing self-awareness and confidence, and creating collaborative learning spaces as a business consultant.
Sarah has been an inspirational speaker at schools across America, speaking on leadership, selfless service, and commitment to the community.
Before her time in the business world, Sarah served as a youth pastor, an ordained chaplain, and an intelligence analyst in the United States Army.