What Are LLC Articles of Organization?
Written by: Carolyn Young
Carolyn Young has over 25 years of experience in business in various roles, including bank management, marketing management, and business education.
Reviewed by: Sarah Ruddle
For over 15 years, Sarah Ruddle has been a noteworthy leader in the business and nonprofit world.
Updated on December 12, 2022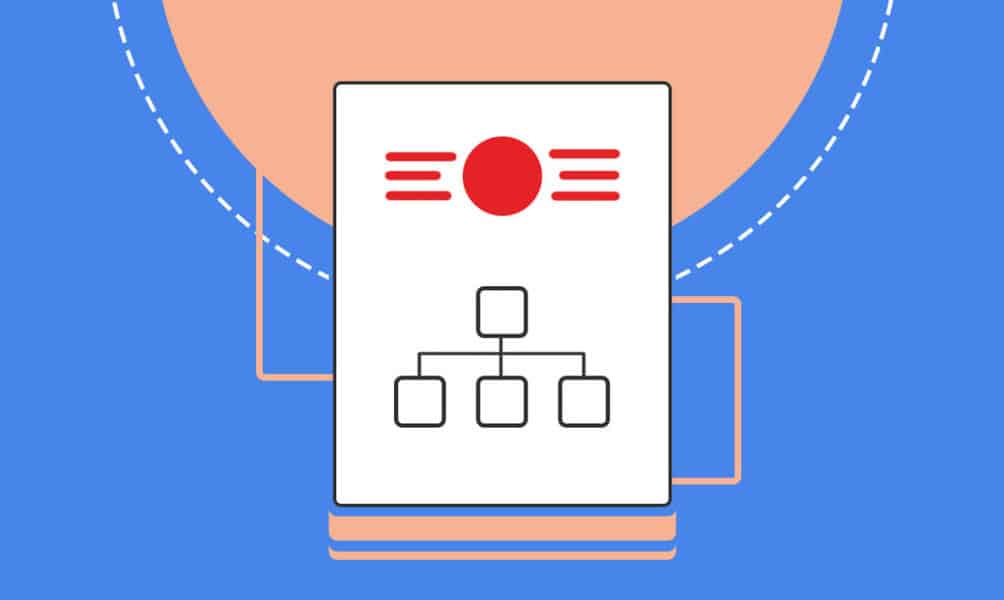 What Are LLC Articles of Organization?
Where Can I Find the Articles of Organization form?
What Information Do I Need to File My Articles of Organization?
What Do I Need to Do After Filing my Articles of Organization?
What if I Plan To Conduct Business in My State, and In Additional States?
To Sum It Up
If you'd like to make your new business a limited liability company (LLC), one of your first tasks is to file articles of organization with the state.
The articles of organization, known as a certification or organization or certificate of formation in some states, is a legal document filed with the state to form an LLC. It includes details about your company and establishes your LLC as a registered business entity in that state.
The articles of organization are akin to the articles of incorporation business files to form a corporation. An LLC is an entity type that provides business owners with liability protection and pass-through taxation, similar to a sole proprietorship.
Where Can I Find the Articles of Organization form?
A quick visit to your secretary of state's website should direct you to your state's articles of organization form. In most states, you can fill the form out online and submit it electronically.

Filing typically involves a fee that varies and depends on the state.
What Information Do I Need to File My Articles of Organization?
Articles of organization forms differ in every state, and the information you need to supply may vary. But they all generally require the following details.
Company Name.

Before choosing a name, review your state's business name regulations:
Search your secretary of state's website to ensure the name you want to use is not already used by a different business.
Note that the name must include the acronym "LLC," the term "limited liability company," or the shortened "limited liability."
Using terms like "bank" or "insurance" in your name is unacceptable if this is not what your business does.
Avoid using a name that might be confused with a government body.
Lastly, check the US Patent and Trademark Office to ensure the name hasn't been trademarked. 
Business Address.

You must provide a physical address; a P.O. box will not be accepted.

Company's Purpose.

Some states are satisfied with a simple statement like "to engage in lawful activity," while others require you to specify your product or service and type of business.

Registered Agent Name.

Most states require LLCs to identify a registered agent, the person or company authorized to receive and respond to legal documents on behalf of your LLC.
The registered agent can be a member of the LLC, or you can choose a third party, such as an attorney or a company that offers registered agent services.
The agent must be a resident of the state where you do business or a corporation authorized to do business in your state.
Member Names.

LLC owners are known as members. The names of all LLC members must be stated.

Manager Name or Names.

There are two types of management structures:
The LLC's members manage a member-managed LLC. Smaller LLCs prefer this management structure with fewer members, who tend to be more involved in day-to-day operations.
Non-member employees manage a manager-managed LLC. This structure is typically chosen when an LLC is larger, with multiple members.
LLC Start Date.

Your LLC's start date is when your state approves its formation.
Most states allow you to choose a start date within 90 days of the formation date.

Duration of the LLC.

There are two LLC duration types:
A perpetual LLC exists forever unless you choose to dissolve it.
An indefinite LLC specifies a trigger for dissolution, such as the end of a certain business-related event.
Be sure to have all the above information on hand when filling out your articles of organization. Then, after you've submitted your LLC's articles of organization and the state has approved your entity, you are officially a registered business in your state!
It's worth noting that occasionally a state will deny an LLC's submitted articles of organization. This is not uncommon, and some reasons include the following:
Your chosen LLC name is already taken
Errors or gaps of information in the document
The required filing fee has not been paid
What Do I Need to Do After Filing my Articles of Organization?
Once your LLC is formed, you're not finished with the paperwork. Subsequent steps you'll want to complete before conducting business include:
Draft an Operating Agreement.

Most states don't require an operating agreement, but it's highly recommended. An attorney can help ensure that your operating agreement covers all the bases to protect all members and avoid potential issues arising in the future.
The operating agreement should identify and define the following:
Rules for member meetings and how to conduct voting
The voting rights of each member
Each member's percentage of interests in the LLC
The allocation approach of profits and losses to each member
The rights and responsibilities of each member
The business's management structure
The management roles of members
What happens should a member sell their interest, become disabled, or die
Apply for Business Licenses.

Depending on your location and type of business, you'll likely need business licenses and permits to ensure compliance with local, state, and federal laws.
Carefully research which licenses your business needs. If nothing else, you'll likely need a sales tax permit to sell products and collect sales tax.

Obtain an Employer Identification Number or EIN.

An EIN, also known as a Federal Tax Identification Number (TFIN) or Tax Identification Number (TIN), is like a Social Security number for your LLC, enabling the IRS to identify your business quickly.
LLCs that plan to hire employees, have more than one member, or opt to be taxed as a corporation are required to have an EIN.
The application for an EIN is SS-4 and can be found on the IRS website. Filing is free, and you can submit the form electronically online or mail a completed paper copy to the IRS. Once your information has been validated, the EIN is assigned immediately.

File Annual Reports.

Depending on the state your business is registered in, you may be required to file annual reports for your LLC, which will involve a fee. Again, check with your state for requirements.
What if I Plan To Conduct Business in My State, and In Additional States?
If you plan to conduct business in states other than where you initially registered your LLC, you'll need to register as a foreign LLC. For example, if your LLC is registered in Alabama but does business in Georgia, you'll need to register a foreign LLC in Georgia.

Note that each state has different definitions for doing business in their state. We strongly recommend checking with the secretary of state to see if you qualify.
But generally, you are seen as doing business in a state if you:
Have established any physical presence in that state
Have employees in that state
Regularly meet with clients, managers, or investors in that state
Hold any licenses to do business in that state
Remember that if you have an online business registered in one state but make a lot of sales in another state, you likely won't be required to register as a foreign LLC.
To Sum It Up
Starting your own business is exhilarating, but all the red tape and paperwork can be overwhelming. Fortunately, the first task for creating an LLC is simple enough: filing the articles of organization with your state.
But if you're unsure whether an LLC is right for you, you might want to consult with an attorney and tax advisor. It's crucial to make the best decision for you and your business.