Types of Business Licenses and Permits
Written by: Carolyn Young
Carolyn Young has over 25 years of experience in business in various roles, including bank management, marketing management, and business education.
Reviewed by: Sarah Ruddle
For over 15 years, Sarah Ruddle has been a noteworthy leader in the business and nonprofit world.
Updated on May 29, 2023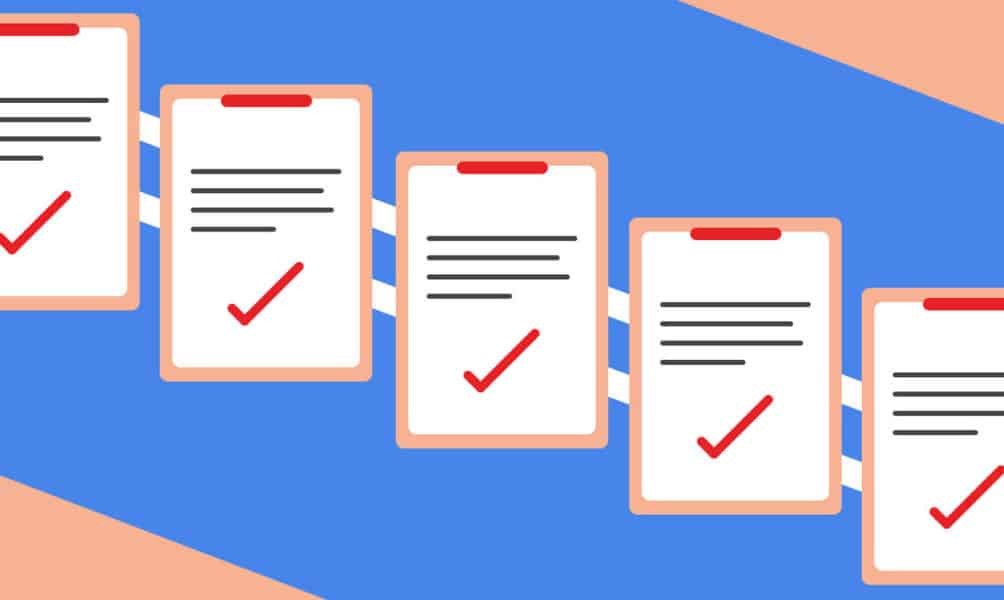 Types of Business Licenses and Permits
Common Business Licenses and Permits
Who Issues Business Licenses and Permits?
How to Get a Business License
How Much Does a Business License Cost in State?
Do Licenses and Permits Have to Be Renewed?
Summary
A crucial part of starting a business is acquiring all the necessary licenses and permits at the federal, state, and local levels. Failure to obtain any of them could result in significant penalties, including shuttering your business, so you need to be sure you've covered all your bases.
Lucky for you, this guide describes many of the most important business licenses and permits and shows you how to find out exactly which your business needs – and how to get them.
Common Business Licenses and Permits
The business licenses and permit requirements vary significantly between cities, counties, and states and by industry. The Small Business Association (SBA) offers a useful guide detailing which federal licenses and permits businesses need.
Review your state and local government guidelines to determine what you need. When in doubt, it's a good idea to work with an attorney to ensure your business is in full compliance.
Depending on what your business does, you may be required to obtain industry-specific licenses and permits. Industries with specific licensure requirements include:

Construction
Landscaping
Architecture
Real Estate
Childcare
Plumbing and Electrical
Food and liquor
Insurance
Financial services

Sales tax permits are required for businesses to sell their goods and services and collect the appropriate sales tax.
Local municipalities use zoning ordinances to separate land zones for specific purposes and uses. Depending on the nature of your business, you may need to obtain a zoning permit to show your business is allowed to operate in a particular area.
Building permits demonstrate that the building you use for business operations is up to code. If you run your business out of your home, you might need a home occupation permit.
You might need a DBA permit if you operate your business under a different name than the officially registered name. DBA stands for "doing business as."
Depending on the industry, health licenses and permits may be required, along with compliance with all associated health and safety standards. You may also be required to obtain environmental permits and comply with those associated codes and standards.
You may need to obtain a fire permit to show that your business is compliant with fire safety codes. Requirements vary by area and may be required for all businesses, regardless of industry. However, some locations only require fire permits if you work with flammable materials.
Local areas with rules and regulations around signage measurements and placements may require businesses to obtain sign permits.
Who Issues Business Licenses and Permits?
In most states, several agencies and departments issue licenses and permits depending on the type of business. Sales tax permits, for instance, are usually issued by the taxation department.
Again, various departments issue licenses and permits at the county and municipal levels. Check with your local governments for requirements.
Federally, different departments oversee different industries. As a result, licenses and permits are generally industry-specific, except for health permits from the Occupational Safety and Health Administration (OSHA).
If you run a farm, the U.S. Department of Agriculture may require licenses and permits for your business. In addition, you must register with the Bureau of Alcohol, Tobacco, Firearms, and Explosives if your business sells fireworks. Most industries, however, do not require licensing at the federal level.
Again, refer to the SBA's invaluable guide.
How to Get a Business License
You'll apply for various business licenses and permits at different department and agency websites at the federal, state, and local levels. Common state agencies that issue licenses are the taxation, health, and liquor control departments.
How Much Does a Business License Cost in State?
License and permit fees vary. Generally, fees are nominal. One exception is liquor licenses, which can run to several hundred dollars.
Do Licenses and Permits Have to Be Renewed?
Some licenses and permits need to be renewed annually. Check with the issuing department for renewal requirements.
Summary
Obtaining licenses and permits is a critical step when starting a business, so check with state and local government offices and fully comply with their requirements. If you operate without the proper licenses and permits, you could face steep fines or even the closure of your business.
If you're unsure of state or local regulations and need help, consult a business attorney, as proper licensing is an absolute must.