How to Change an LLC Name
Written by: Carolyn Young
Carolyn Young has over 25 years of experience in business in various roles, including bank management, marketing management, and business education.
Reviewed by: Sarah Ruddle
For over 15 years, Sarah Ruddle has been a noteworthy leader in the business and nonprofit world.
Updated on January 30, 2023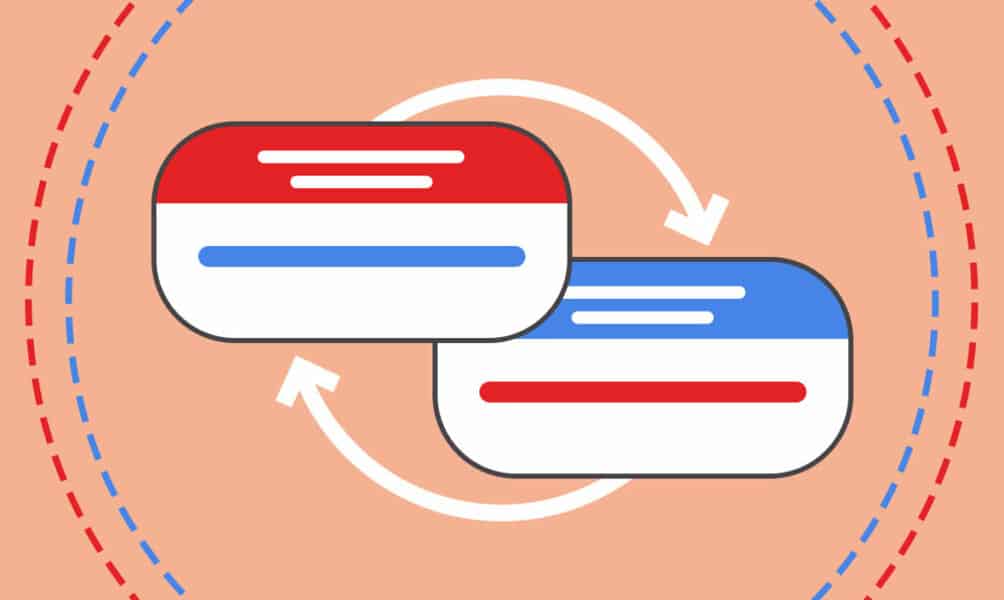 How to Change an LLC Name
Correcting an Error
Changing the Name of Your LLC
An Alternative – Doing Business As (DBA)
Rebranding Considerations
In Closing
At some point during your business, you may decide to change the name of your limited liability company (LLC). Maybe you're pivoting and offering a new product, or you just want to re-brand. Or you could've just made an error when you filed your articles of organization.
Whatever the reason, changing your LLC name is a relatively straightforward process, but there are many elements to consider. Read on to learn what's involved in changing your LLC name and how to do it right.
Correcting an Error
If you simply made a clerical error or typo in your articles of organization, in most states, you can simply file a Statement of Correction form. The form usually asks for the following:
Your LLC's current, incorrect name
Name of the document being corrected (i.e., the articles of organization)
Date of the original filing
Which parts were incorrect and how
Correction being requested
The form will need to be signed by a member, and a small fee is generally required.
Changing the Name of Your LLC
If you are completely changing the name of your LLC, a few further steps are required.
Check Name Availability
Check your state's website to make sure the new name is available. You should also visit the website of the US Patent and Trademark Office to make sure it's available nationally and check the availability of the domain name on a site like GoDaddy. 
Refer to Your Operating Agreement
If your LLC has more than one member, the operating agreement may require members to vote to change the name. Even if it does not explicitly state that you should hold a vote anyway so there will be a record.
Draft a Resolution
You should draft a resolution detailing the name change and the outcome of the member vote. Members should sign the resolution, which should be kept in your records.
File an Amendment
You'll need to amend your articles of organization by filing an amendment with your state. You can usually do so online, and a fee will be involved. A few states require that you present your resolution with the amendment and file the amendment within 30 days of the passing of the resolution.
Amend your Operating Agreement
You'll want to amend your operating agreement to reflect the new name.
Notify Tax Authorities
Notify your state tax department and the IRS of the name change. Your EIN will need to be linked to the new name of your LLC.
Notify Licensing Agencies
Be sure to notify the agencies that issued your business licenses and permits of the name change.
Additional Notifications
You'll need to notify other parties of the name change, such as your bank, lenders, vendors, and others you do business with.
An Alternative – Doing Business As (DBA)
Instead of changing your LLC name, you could simply register a "doing business as" or DBA name. A DBA is merely a name you do business under that's not the legal name of your business. Then, you simply register the name as a DBA with your state or local government.
The disadvantage of a DBA is that, unlike an LLC, it does not protect your business from other businesses using the same name in your state.
Rebranding Considerations
If you completely change the name of your LLC, you'll likely have to do a full rebranding as well. Rebranding your business will mean your customers must repeatedly familiarize themselves with your business and its products.
You'll have to spend significant time and money explaining your new name and brand. Rebranding often requires a detailed strategy to succeed, and you may decide to hire a marketing firm.
You'll likely need to use a variety of channels to get your new brand out there, including social media, your website, and possibly even paid campaigns online. If you have an email list of customers or leads, you'll want to create and send out an announcement about your new name and brand.
Rebranding is risky, as it takes time to rebuild a reputation and customer connection. So be prepared for a period of slower sales.
In Closing
Changing your name is not difficult, but it requires some thought before you go ahead. Rebranding your business is a major process that comes with real risk, so make sure it's the right move before you act. If you go through with it, you should consider hiring a marketing agency to help with your rebranding strategy.
Rebuilding your brand and reputation as quickly as possible is the best way to put your business back on the path to success.